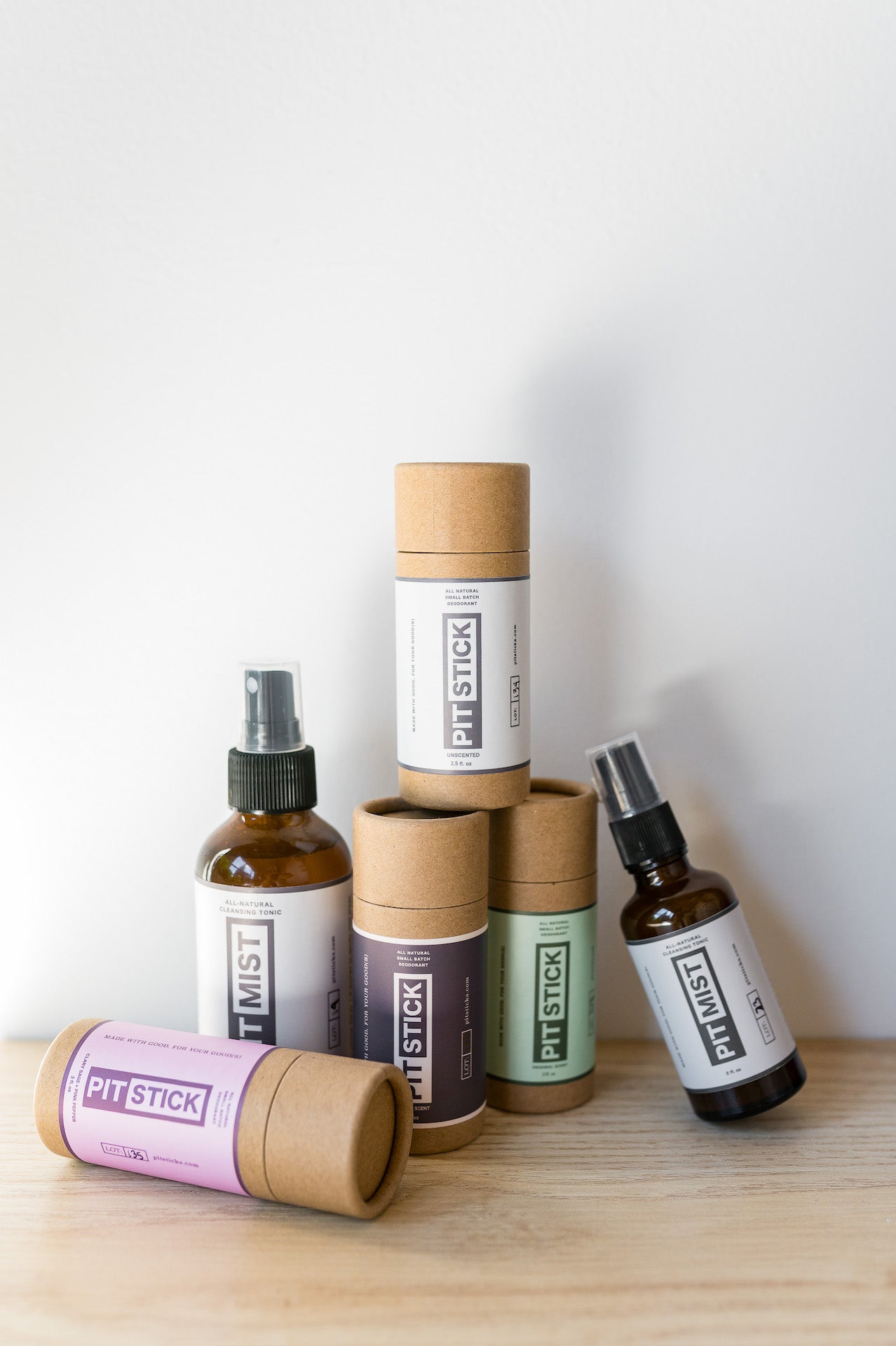 made with good, for your good(s)
all-natural, small batch deodorant and mists with none of the nasties, and all of the muscle
shop now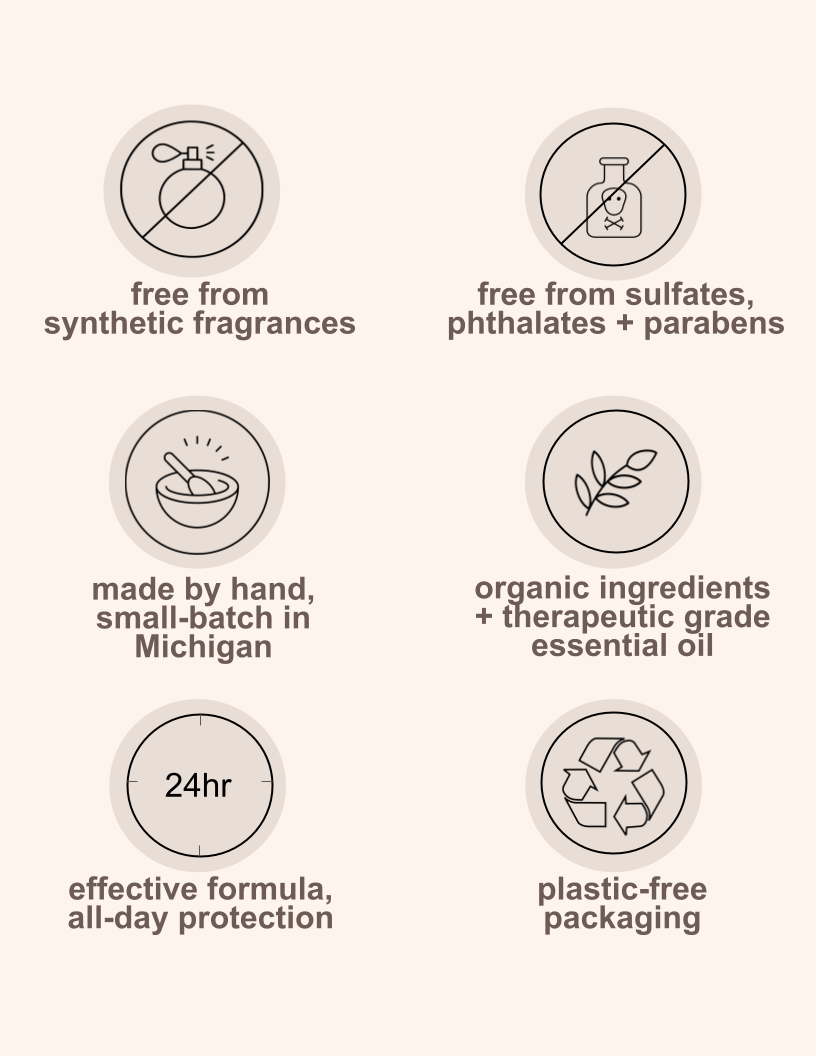 what we're made of
hand crafted intentionally with effective, yet gentle ingredients.
proudly free from: synthetic fragrances, phthlalates, parabens, sulfates, aluminum, alcohol, and plastic
made with love: 100% pure ingredients that are either organic, plant based or therapeutic grade.
"In the past every other natural deodorant I've tried irritates my skin leaving me with a rash, so I always ended up going back to conventional brands. Pit Stick is the first natural deodorant that leaves me rash free AND actually works - even during intense workouts."

-Ernie M.

"I'm SO glad I found Pit Sticks! it has clean ingredients, smells great, and is strong enough to get the job done whether I'm working out, carting kids around, or traveling all day for work"

-Emily P.

"I've tried countless natural deodorants over the years that seem to stop working once my body gets used to the formula.  It's been well over a year now and Pit Stick is still going strong!  It keeps me dry and stink-free"

-Brittany M.